June 25, 2019 – On this day, the Technical Safety Advisory Committee for the Colon Free Zone was established by Crime Stoppers. This will serve as a space for dialogue and continuous work for the join coordination of actions with national and international strategic partners.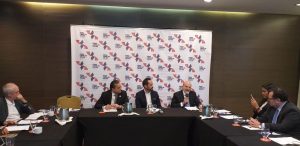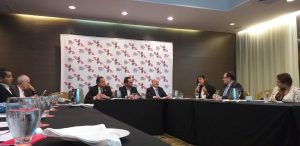 This new Committee is based on the recommendations made by the Regional Office of Crime Stoppers in Panama, an organization with which the Colon Free Zone maintains a cooperation agreement that seeks to promote a culture, awareness and knowledge of illegal trade among the business community of the ZLC. Its main themes are integral security, prevention, crime control, fair and clean trade, human development, efficiency of resources, zero corruption, and principles of global agreement.
During his speech at the meeting, Manager Manuel Grimaldo stated that strengthening the safety of the free zone is an important responsibility in increasing competitiveness, "That is why we support the idea of Crime Stoppers to create this technical advisory committee through which you (the invited organizations) give us recommendations and support us to work within the Colon Free Zone community".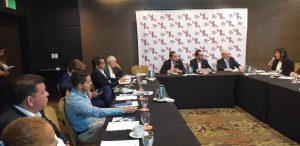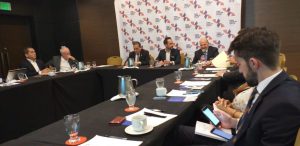 The Committee will have areas of work which consist of, institutional strengthening, work within the Colon Free Zone community, promotion of citizen participation, education, and managing awareness.
Alejo Campos, Reional Director of Crime Stoppers, stated that "through Crime Stoppers we are contributing by providing a space for technical cooperation that supports the security strategy of the Colon Free Zone. This began to be promoted from the outgoing administration and at the same time aligned with the work plans of the new management. Exemplary actions such as the regulation for the prevention and control of illicit trade in cigarettes and medicines must be promoted by all the sectors and organizations that meet today. "
The executive added that the meeting and especially the formation of a technical advisory committee for security, "is the manifestation of a clear testament to continue accompanying the policies of the free zone within a much broader context such as the 2030 goals for Sustainable Development ".
The organizations that participated in the installation of the Technical Safety Advisory Committee of the Colon Free Zone were the Embassy of the Kingdom of the Netherlands, Embassy of the United Kingdom, United Nations Development Program (UNDP), AECID Panama – Cooperation Spanish, Office of Immigration and Customs Security of the Embassy of the United States in Panama, World Vision, the International Organization for Migration (IOM) and the University of Panama