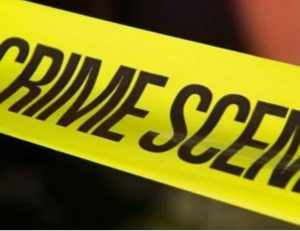 NASSAU, BAHAMAS — Police are investigating a double homicide in Eleuthera that claimed the lives of a man and boy believed to be four years old.
The pair were found dead on a property in Rock Sound with apparent gunshot injuries shortly after 5pm on Saturday.
Assistant Superintendent Audley Peters said autopsies will have to be conducted to determine the exact cause of death.
Following the incident, Peters said officers received additional information that a white vehicle and two children were missing.
He said police from the Central Detective Unit in New Providence were dispatched to the island and a short time after their arrival, investigators discovered a white vehicle through a dirt road north of Rock Sound with two infants inside.
Police have taken a number of people into custody in connection with the matter, and have appealed to the public for any information that can assist with the investigation.
Individuals can contact the police at 919, 911, Crime Stoppers, or any police station on the island of Eleuthera.