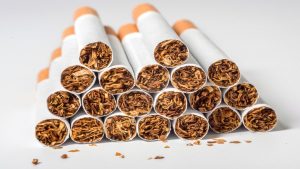 The Caribbean Bermuda Latin American (CBLA) Crime Stoppers are joining in the fight against the trade in illicit goods with a focus on contraband in cigarettes within the region.
In a release, CBLA Crime Stoppers said the trade in illicit goods is a transnational crime and is run by extensive and complex criminal gangs, and as one of the leading crime prevention resources within the Caribbean and Latin American region, the organisation will be participating in a newly-launched project will concentrate on Jamaica and Trinidad and Tobago in the Caribbean, and on Belize,  El Salvador, Honduras, Panama and Colombia in Latin America.
In Panama, the special Crime Stoppers office in Colon City will play a key role as this is where a large proportion of contraband travels through to their destinations in the Caribbean and Latin American countries.
The organisation reported a Web Tip Platform on the CBLA Crime Stoppers website (www.cblacrimestoppers.com) is now working which will enable people from the region to send information anonymously on illicit cigarettes.
"Information from the public is very important to stop contraband and to cut the ongoing funding of criminal gangs."
CBLA Crime Stoppers said the second part of the project will see the launch of an E-Learning Platform which will offer a course in Transnational Crime and Illicit Trade.  The course will initially be offered to members of the Caribbean Customs Law Enforcement Council and to other members of law enforcement within the targeted countries.
"It is hoped the course will be launched early in the New Year."