.
PANAMA, MAY 2019- The Colombia National Association of Businessmen (ANDI) together with the Costa Rica Chamber of Commerce (CCCR) organized the Fifth Meeting of the Latin American Anti-Smuggling Alliance (ALAC) that took place in San José, Costa Rica on May 7 and 8, 2019.
The meeting brought together business representatives, private sector associations and government authorities from Latin America in order to present the links of contraband with money laundering, counterfeit trademarks and the need for regional collaboration to dismantle criminal gangs; as well as to make known the most suitable mechanisms to counteract illicit trade, especially the smuggling of cigarettes.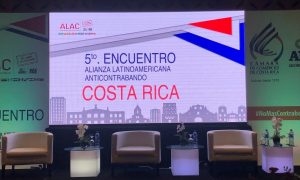 The meeting was attended by Panamanian representatives, such as Daniel Rojas, President of the Association of Users of the Colon Free Zone and Alejo Campos, Regional Director of Crime Stoppers based in Panama.
In the forum, the Panama representatives, discussed the subject "Link between laundering, illicit trade and free trade zones", the public-private articulation and the work that Crime Stoppers is doing with the Colon Free Zone that is model for the free zones of the region. It was presented as a case of good practice. The Special Regulation developed by the Colon Free Zone that implies greater controls in order to stop the smuggling of cigarettes and medicines.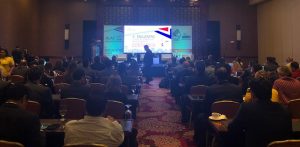 "The initiative of the Free Zone in Colon will contribute to the actions of fight against the contraband, but it is necessary that all the sectors and the countries that maintain relations with the zone support the implementation of the same in order to obtain the expected results, it is time for the region to support Colon in Panama, "said Alejo Campos, Regional Director of Crime Stoppers during his presentation.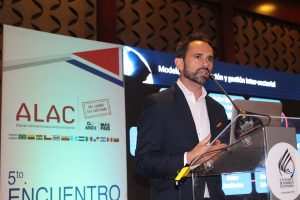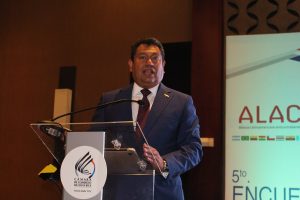 Likewise, issues such as illicit trade and counterfeiting, mechanisms to mitigate illicit trade and asset laundering, regional contraband perspectives, among others, were covered.
The meeting also allowed strengthening the links of Panama with authorities and organizations from other countries where Crime Stoppers has operational offices or projects such as El Salvador, Guatemala, Honduras, Paraguay, Colombia and Argentina.
ALAC is an initiative of the private sector to collaborate with the regions governments in the reduction of this crime. For this purpose, the ALAC will seek to be that catalyst that will facilitate the exchange of information and generate strategic alliances that transcend the borders of the countries and the difference of roles between the public and private sectors.